2024 barrel racing clinic info:
2024 Barrel Racing & Horsemanship clinic books are open!
How hosting works:

Being a host is basically doing the heavy lifting with the planning. Finding an indoor arena to rent, 10-12 participants, etc. I usually offer a free spot to this person who takes on this responsibility.
Send me a text or email to talk details about hosting:)
801-989-4804 or barrelracingtraininghelp@gmail.com
~~~~~~~~~
Breanna Brown Barrel Racing Clinics are for all ages and levels of riders. I will cover the fundamentals of barrel racing, including proper horsemanship, pattern execution, and more.
Clinics will be held from 8am-5pm. I work with each participant to address their specific needs and help them achieve their goals.
The cost of the clinic is $425 per person.
Text 801-989-4804 to reserve your spot and take the next step towards skyrocketing your barrel racing success. I can't wait to see you there!
wHAT TO EXPECT FROM THE BARREL RACING CLINICS:
What people are LEARNING FROM Breanna'S CLINICS: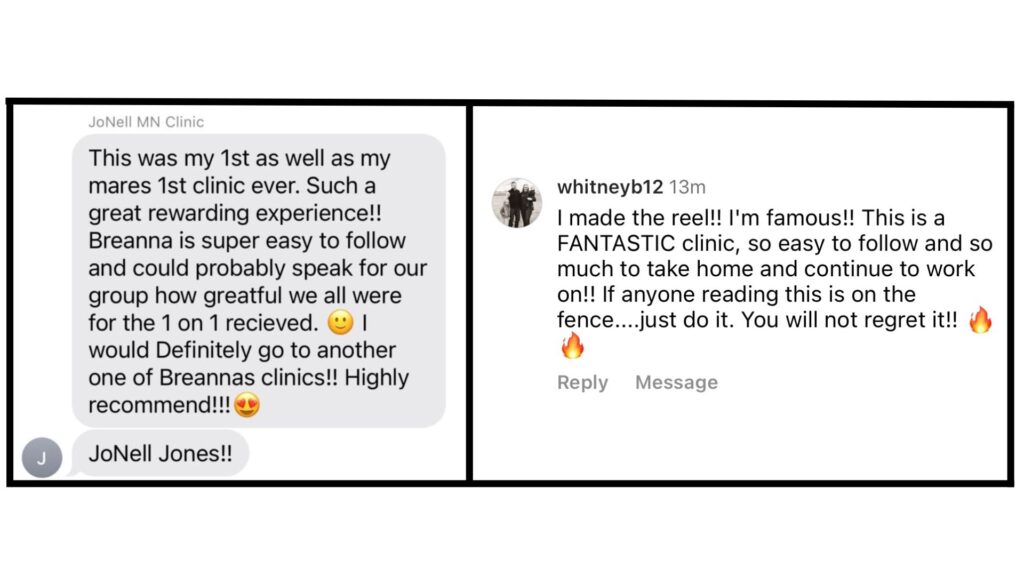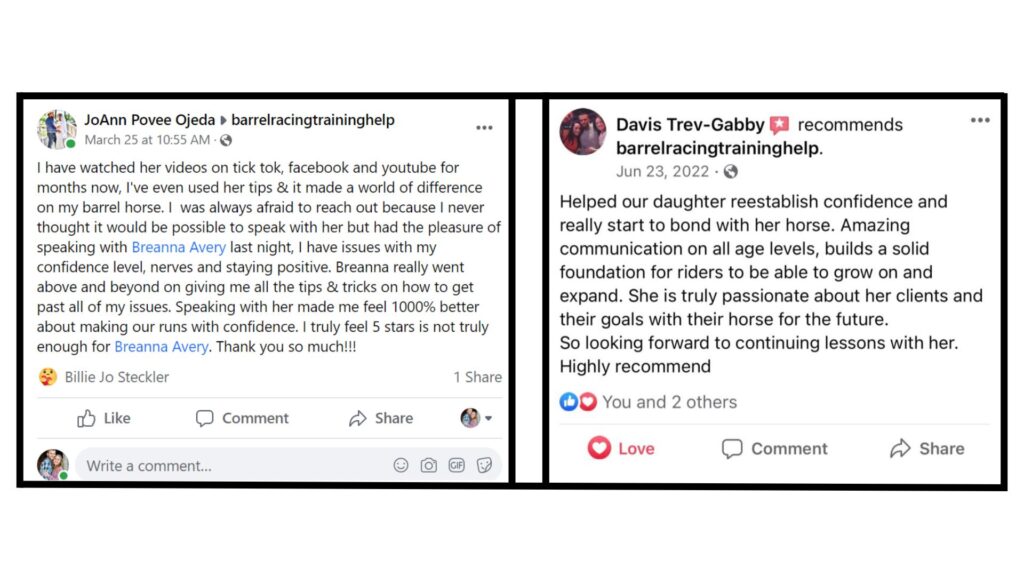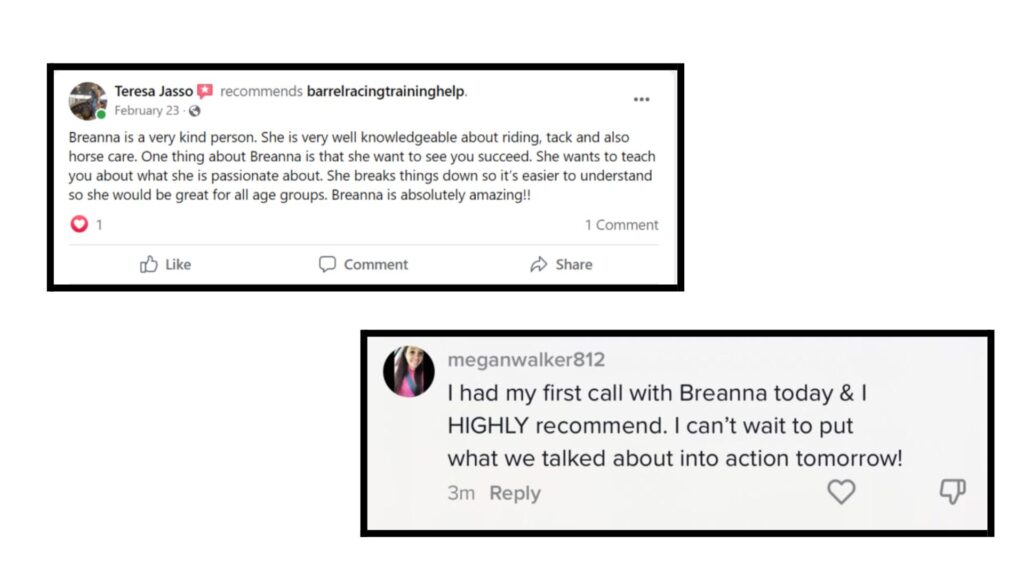 What will I get out of this Clinic?
-Faster approach to the barrel pattern 
-Quicker times
-Tighter turns 
-Horsemanship to help you help your horse move in a way that wins
-Individualized help with your horse with anything you might need
What level of rider do I need to be to attend?
Any level and age of rider can come! I help take you from the level you are now to a higher level.
What do these barrel racing clinics cover?
We will be covering horsemanship basics, how to guide your horse in a comfortable and natural way. Barrel racing basics, drills, talking about how you can make faster times, body positioning and everything that goes into making that winning run! We will also be coving your mental game as well as horse care to ensure your equine athlete is up to their highest performance level!
What is the cost to attend?
Clinics are $425 for the day. I require a non refundable $200 deposit to hold your spot and the rest should be paid 2 weeks before the clinic is held.
What do I need to bring to the clinic?
You, your horse (s), all tack, any bits you use to run or warm up, running reins, split reins. If you are using a tom thumb bit please change to something different to ensure we have correct equipment. If you need bit ideas before feel free to text me.
Can I bring more than one horse?
Yes! We recommend bringing as many horses as you might need to trade throughout the day to ensure you get the best help with all your horses. If you have one horse, bring that too! 
How many riders will be at this clinic?
There will be around 10 riders at each clinic unless otherwise mentioned. 
If someone comes with me to the clinic, do they have to pay the audit fee?
I highly recommend 1 or 2 parents attend with anyone under 18 years old. Parents will not need to pay the audit fee but anyone else over the age of 9 will.
When is my tuition due?
A non refundable deposit of $200 is due to hold your spot for the clinic and the rest is due 2 weeks before the clinic date.
Are stalls or hook ups available at this clinic?
More info will be dispersed on each clinic as it is a individual situation depending on where we are holding it. 
Have an indoor arena, 4h or riding club you want me to teach at or want to reserve your spot?
Fill out the form below:)